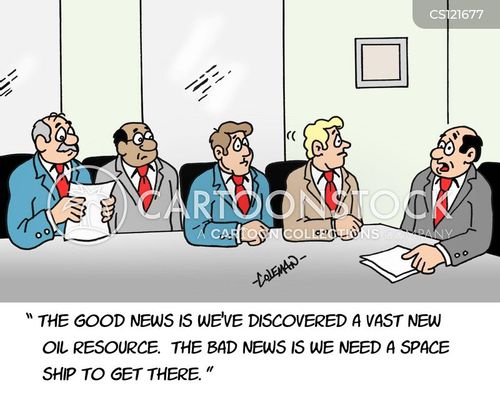 Oil: Value trap or buying opportunity?
Depends if you are investing or a speculating/trading. The previous week's oil inventory numbers show U.S. crude oil inventories are at the highest level for this time of year in at least the past 80 years. (Source: U.S. Energy Information Administration 11Feb15 for week ending 6Feb15) Investors reacted Tuesday to Citigroup indicating that $20 oil/barrel may soon be on the way. They must have an awful lot of short positions they need going back the right way: "Oil Could Plunge to $20 & this Might be the end of OPEC": Citigroup goes on to say, "The recent surge in oil prices is just a "headfake," and oil as cheap as $20 a barrel may soon be on the way, as it lowered its forecast for crude. Despite global declines in spending that have driven up oil prices in recent weeks, oil production in the U.S. is still rising, wrote Edward Morse, Citigroup's global head of commodity research. Brazil and Russia are pumping oil at record levels, and Saudi Arabia, Iraq and Iran have been fighting to maintain their market share by cutting prices to Asia. The market is oversupplied, and storage tanks are topping out. A pullback in production isn't likely until the third quarter, Morse said. In the meantime, West Texas Intermediate Crude, which currently trades at around $52 a barrel, could fall to the $20 range "for a while," according to the report. The U.S. shale-oil revolution has broken OPEC's ability to manipulate prices and maximize profits for oil-producing countries.
"It looks exceedingly unlikely for OPEC to return to its old way of doing business," Morse wrote. "While many analysts have said in past market crises 'the end of OPEC,' this time around might well be different," Morse said. Citi reduced its annual forecast for Brent crude for the second time in 2015. Prices in the $45- $55 range are unsustainable and will trigger "disinvestment from oil" and a fourth-quarter rebound to $75 a barrel, according to the report. Prices this year will likely average $54 a barrel." (Bloomberg 9Feb2015)
Thursday, Swanzy Quarshie of Sentry Investments was on BNN and gave some of our historical favorites some exposure. Her macro-view of the sector/market is a positive outlook for energy and energy related equities for 2015, however, Sentry remains cautious in the short term. Although much of the issues inherent in the oil markets have been priced into the commodity, they see the possibility of a retest of the oil price lows of January driven by growing crude inventory levels globally (levels are at an 80 year high!). For now, they are firmly in the camp that the current demand/supply imbalance is driven by excess supply and expect the market to move closer to equilibrium towards the end of the year with a slowdown in North American drilling activity. At this time, they do not expect demand to have a negative impact on the imbalance. In this environment, they favour companies with strong balance sheets and good cost structures who can take advantage of this downturn to further strengthen their businesses. They prefer oil weighted producers in the short to midterm given the structural challenges in the North American gas market. In the longer term, they are optimistic that growing export channels and increasing industrial demand for natural gas will help to strengthen the North American gas market. Her Top picks: Bankers Petroleum (BNK-tsx), Raging River Exploration (RRX-t) and Whitecap Resources (WCP-t). Legendary value investor Seth Klarman has built a position in Bellatrix (BXE-tsx): According to reports, legendary value investor Seth Klarman has built a position in Bellatrix. Klarman has purchased 21,839,400 common shares of BXE, representing 11.4% of the company's shares outstanding. Separately, Orange Capital, LLC at last report held 28,146,263 common shares of BXE, representing 14.7% of the company. This week, Canaccord Genuity Energy Analyst Anthony Petrucci initiated coverage on BXE and highlights the company is currently trading at 7.1x 2015E EV/DACF, which is a discount to its peer group at 10.3x. Likewise, its P/NAV of 0.6x is also discounted to the group average of -1.2
In Petrucci's view, the discount for Bellatrix is too severe, particularly given the company's asset base and growth profile. While a 2015E D/CF (trailing) of 4.8x is concerning, Petrucci notes BXE's ability to spend JV dollars to bridge the gap during the current pricing environment. Forbes refers to Klarman as an "investing demigod." Here is one of Klarman's most notable quotes, "In capital markets, price is set by the most panicked seller at the end of a trading day. Value, which is determined by cash flows and assets, is not. In this environment, the chaos is so extreme, the panic selling so urgent, that there is almost no possibility that sellers are acting on superior information. Indeed, in situation after situation, it seems clear that fundamentals do not factor into their decision making at all." (CG 11Feb2015) due to the length of the report, please call/email us if you would like it in its entirety.
Offshore Portfolio : http://www.youroffshoremoney.com